Some work I did on the Italeri Mongols (set - Italeri 6214 Mongol Cavalry) - http://www.plasticsoldierreview.com/Review.aspx?id=1255 . Or rather the bactrian camel drummers in that set.
I think this is a really nice set of figures. Not that good if you want to build an army but nice anyway.
Well, the camels in the set are a bit runty and they're way too clean. Bactrians as a species are HAIRY like so:-
So it's out with the Greenstuff.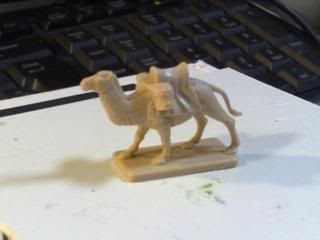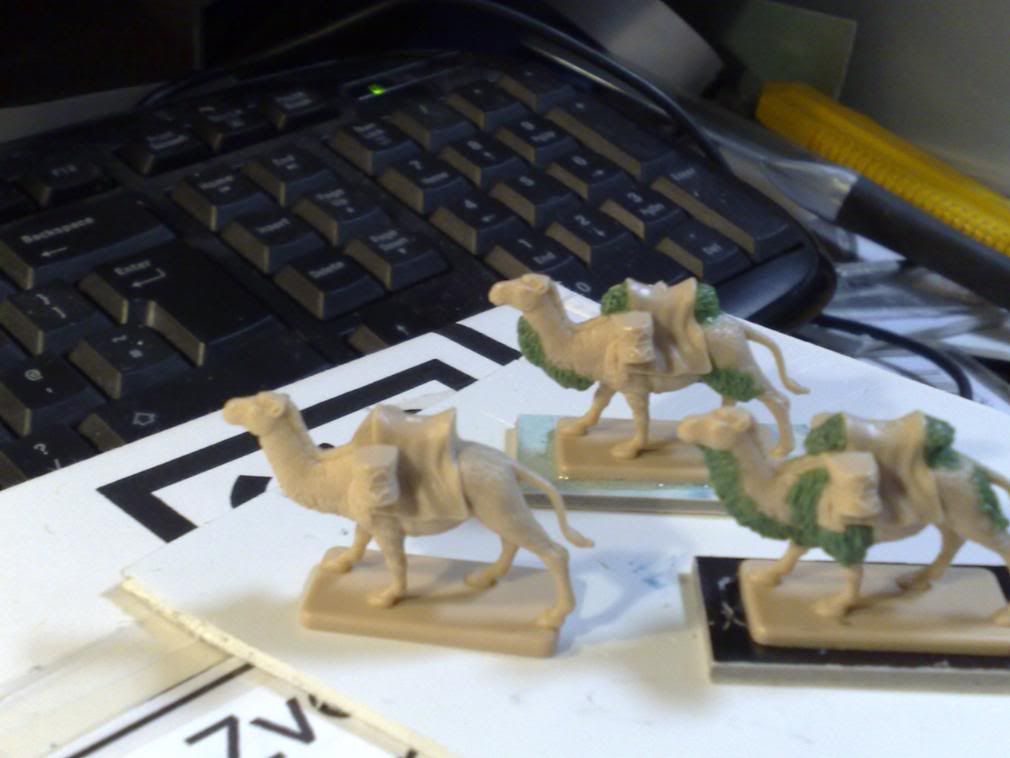 With the camels looking a lot better - out come the paints:-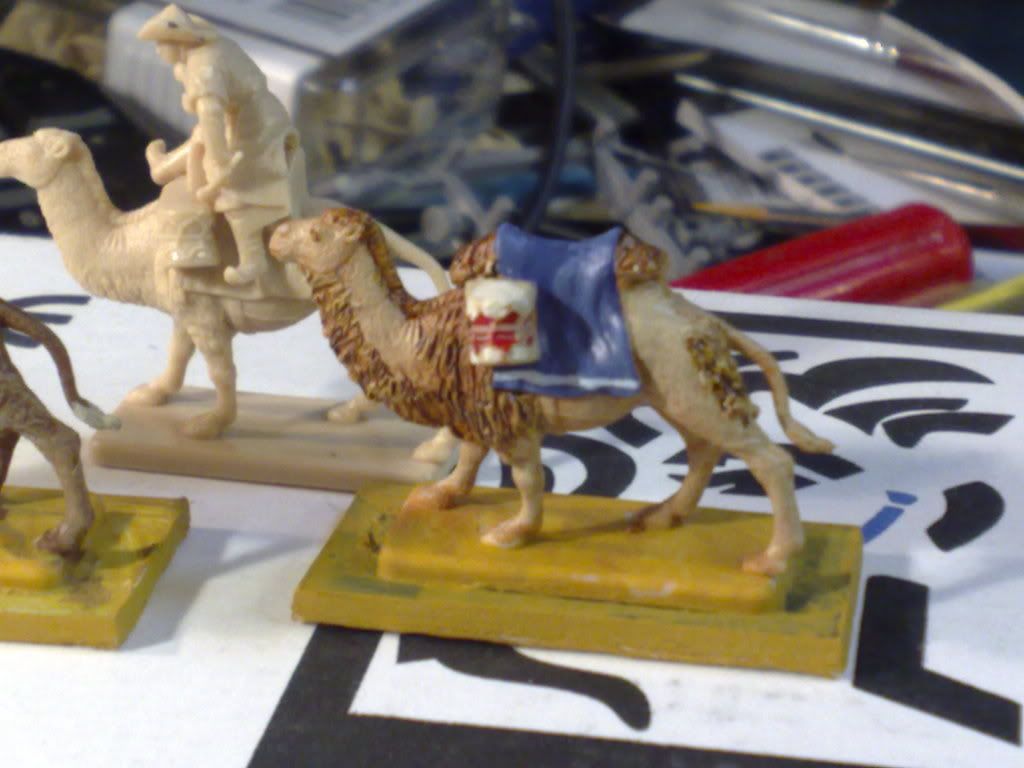 And