So to complete the vikings
The levy Archers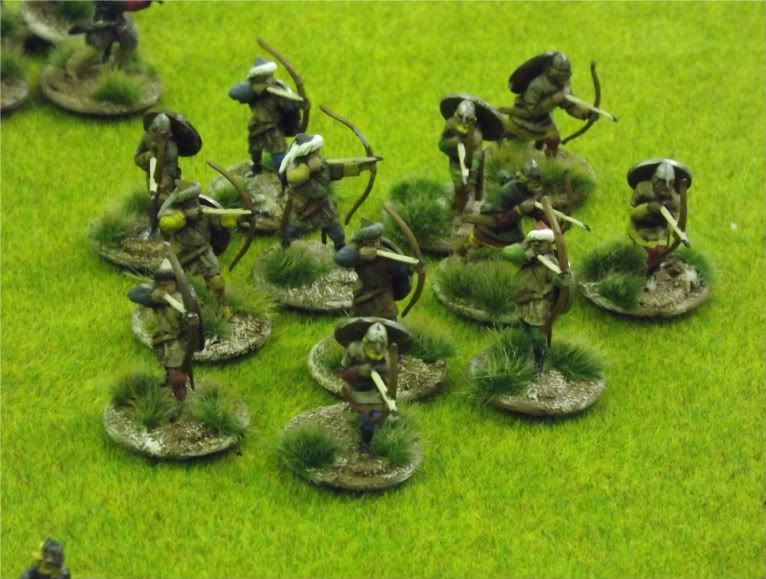 And finally the whole small - and so far not very successful - army.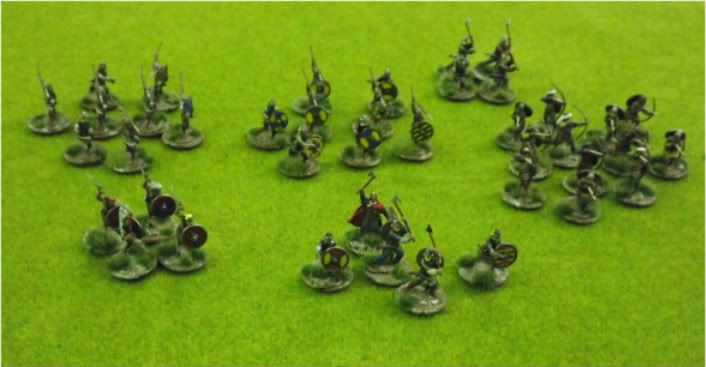 Back row: Left to right
Unit of 8 warriors, second unit of 8 warriors, (very back) unit of 4 Hearthguard, and 12 levy archers.
Front row: l - r
4 berserkers/ulfhednar, Warlord with 4 hearthguard.
Under the Saga rules each unit as described above costs one point - the Warlord is free - so this is a 6pt army.